Welcome Message
Welcome Message
Dear colleagues and friends,
On behalf of the board members of Asian Leksell Gamma Knife Society and the Japanese Leksell Gamma Knife Society, we are delighted to announce that the 8th Asian Leksell Gamma Knife Society Meeting (ALGKS) in conjunction with the 20th Japanese society meeting will be held jointly in Kochi, Japan, from February 10-12, 2023 at Kochi Prefectural Culture Hall.
The first Gamma Knife was introduced in Japan in 1990. Gamma Knife has spread rapidly in Asia, including Japan, and treatment technology has been constantly advancing by improvement of Gamma Knife machine. With the progress of minimally invasive treatment in neurosurgery, stereotactic radiotherapy such as Gamma Knife is expected to occupy more important position in the future.
In particular, the development of the Icon has made it easier to perform fractionated irradiation, and the range of treatments that can be treated with Gamma Knife has expanded.
Fractionation for metastatic brain tumors with Gamma Knife is one of the hottest topics, but the optimal dose and optimal number of fractionation remain unclear. There are many unclear points about fractionated irradiation for benign tumors. Large AVMs are still difficult to treat.
We hope that the information on Gamma Knife will be updated by discussing the experience of experts from Asian countries on many difficult clinical issues.
Kochi prefecture is located in the south of Shikoku, one of four main islands of Japan. Ryoma Sakamoto, one of the most popular samurai in Japan, was born in Kochi. Kochi Ryoma Airport, the only airport in Kochi, is named after him. There are a lot of various tourist attractions in Kochi, and the food is delicious. We hope you will take this opportunity to enjoy the winter in Kochi as well.
Globally, the pandemic of the covid-19 is still far from being well controlled, but we look forward to meeting our Asian friends in 2023.
However, please note that it may be held in a hybrid format depending on the pandemic situation of covid-19.
We sincerely look forward to your participation.
With warmest regards,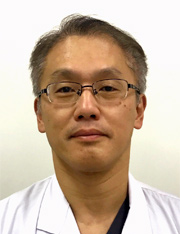 President,
The 8th Meeting of Asian Leksell Gamma Knife Society
Takashi Shuto, MD
Vice president, Yokohama Rosai Hospital,
Director, Department of Neurosurgery, Yokohama Rosai Hospital